Sparx Systems India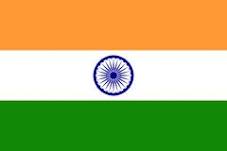 Enterprise Architect from Sparx Systems is the tool of choice for design and modeling for over 300,000 users across the globe. From the well-established multi-national corporations to the innovative, small and medium sized organizations, Enterprise Architect has proven to be incredibly instrumental in delivering quality software applications, on time, within budget and with utmost business value.
Sparx Systems India endeavours to serve the rapidly growing Indian Enterprise Architect customer base. Sparx Systems India offers prompt and exclusive services to meet the varying needs of the current and prospective Enterprise Architect users in India.
Services Offered
Enterprise Architect Software Sales.
Pre and post-sales support.
Enterprise Architect Deployment support.
Content and Model migration from other software / processes.
Enterprise Architect customization to suit specific organizational needs.
Training - Basic, Intermediate and Advanced.
Technical assistance via phone, email, chat or on-site support.
Contact Sparx Systems India
You can reach Sparx Systems India via phone or email. You can also use the live-chat and call-back facilities by visiting the Sparx Systems India website.

Phone

Email
Address: W-36/A, First Street, Anna Nagar, Chennai - 600040